To spectators, Formula E racing may look straight forward. The drivers take their positions on the grid and race until someone is crowned the winner. Yet, there is another side to the sport that spectators don't see, and that is racing strategy. Drivers and their teams conduct countless hours of research ahead of each event, and deploy specific tactics during the race in order to secure the highest possible finish. 
To give you insight into how the Mercedes-EQ Formula E team creates a strategy for each race, we caught up with Nyck de Vries – one of the team drivers. Nyck is currently second in the ABB Formula E World Championship standings with 57 points, having secured first-place finishes in Round 1 at the Diriyah E-Prix and Round 5 in Valencia.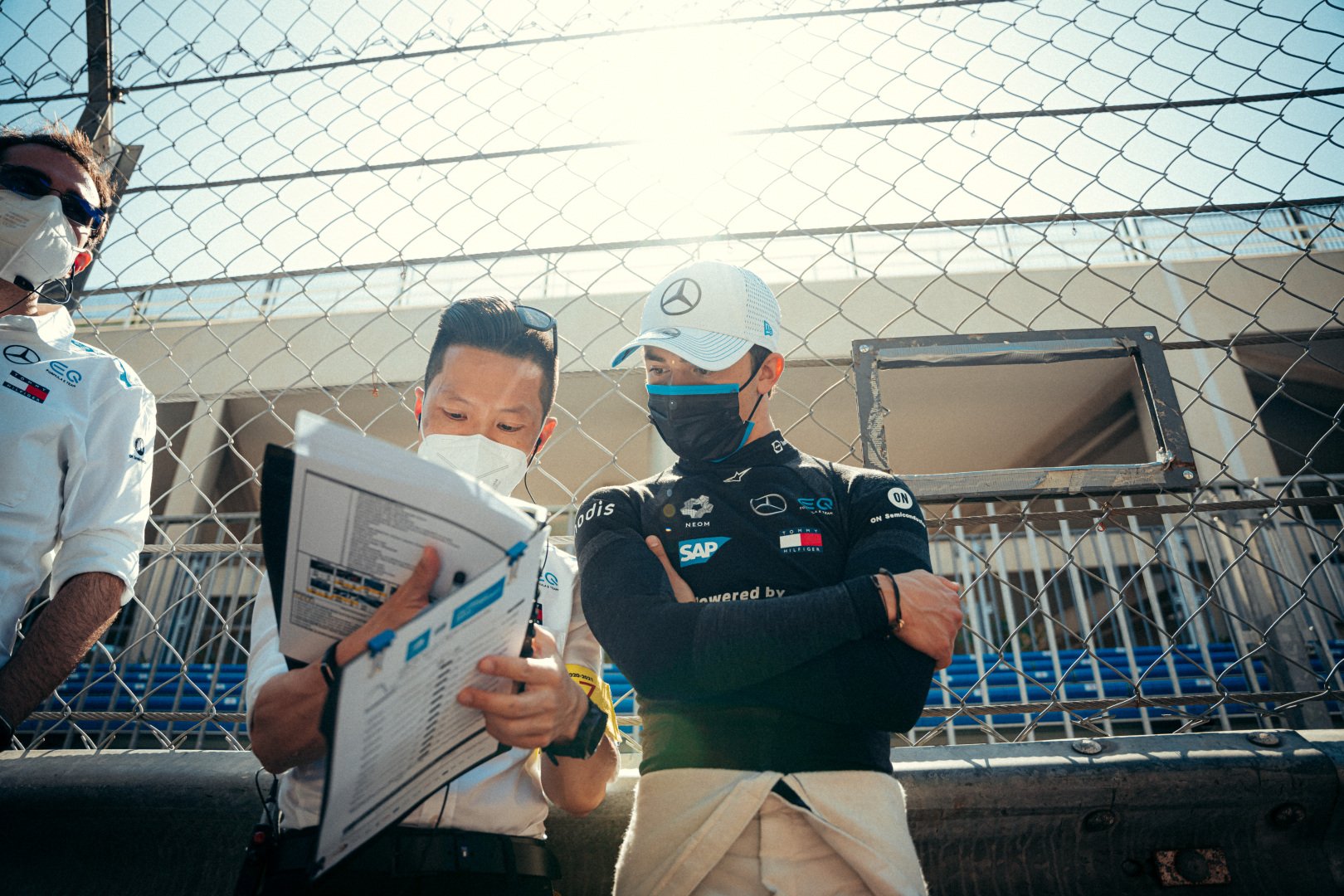 Q1. Do you approach each race with the same strategy, or does it depend on the circuit?
Heading into each race, our strategy is always shaped by our position on the grid. This is what makes preparing for a Formula E race so difficult, as our grid position is determined during the qualifying rounds, which take place on the day before a race. The drivers with the fastest laps secure the higher positions on the grid. This creates more work for our Strategy Team, as they have to work separately with myself and Stoffel and prepare two different approaches to the race. 
If we are at the front of the grid, a lot of our preparation goes into defending our position. This involves researching the overtaking opportunities on each track, as well as the other drivers' techniques. On the other hand, if we are near the back of the grid, we adopt a much more aggressive approach.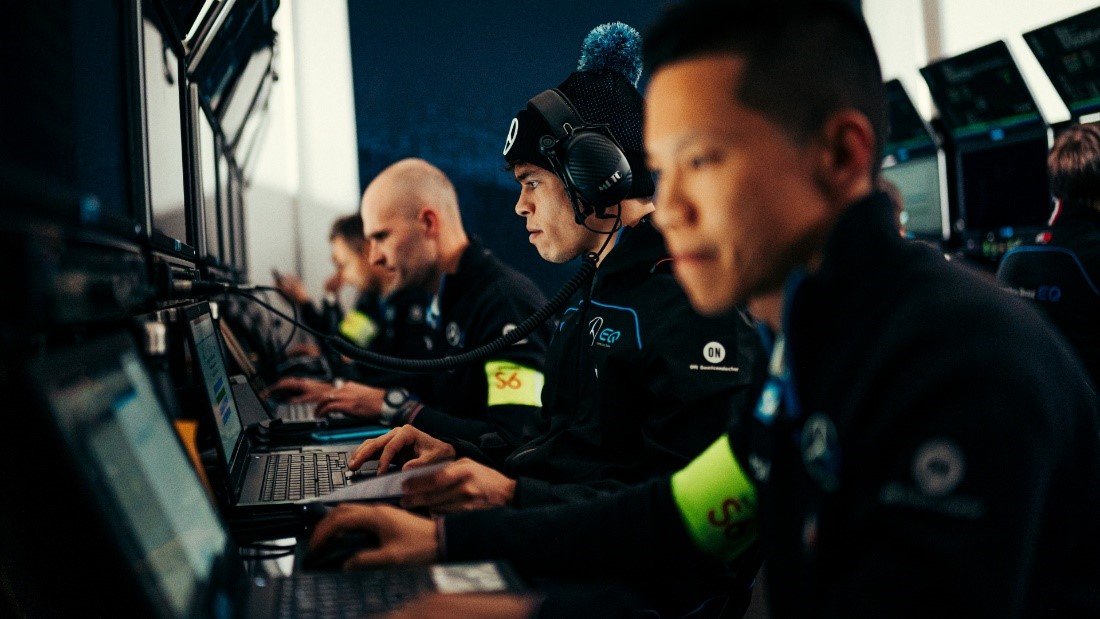 Q2. How do you prepare a strategy for a new track?
One of the key differences is that we don't have access to historical data. This data can be useful as it helps us to understand where the overtaking opportunities are, how to approach each of the turns, and which of the drivers perform best on that track. 
Other than that, we prepare for each race in the same way. Stoffel and I spend two days in the simulator to get a feel for the track, while conversing with our engineers and the Strategy Team to prepare for every possible scenario that could arise.